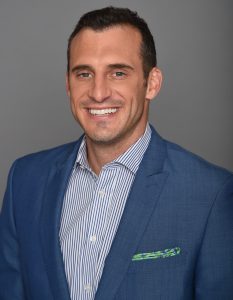 DOUG GOTTLIEB                                    BIOGRAPHY
Doug Gottlieb is host of The Doug Gottlieb Show, a nationally syndicated FOX Sports Radio (FSR) program.  Originating from Los Angeles, the fast-paced program features Gottlieb's unique perspective on the latest headlines, as well as listener interaction and conversations with the biggest names in sports.  Beginning April 24, The Doug Gottlieb Show will broadcast Monday through Friday from 3 – 6 p.m. ET on 150 stations nationwide, as well as FOX Sports Radio's channel on iHeartRadio, iHeartMedia's industry-leading digital radio platform.
Gottlieb also serves as a basketball analyst for FS1, providing insights and analysis for Skip And Shannon: Undisputed, The Herd with Colin Cowherd and other programs.
Prior to joining the FOX family in 2017, Gottlieb hosted The Doug Gottlieb Show on CBS Sports Radio.  The former basketball standout was also a featured analyst on CBS Sports, CBS Sports Network and CBSSports.com. Prior to that, Gottlieb was a college basketball analyst at ESPN and host of The Doug Gottlieb Show on ESPN Radio. He also co-hosted a midday sports talk show at WWLS-AM in Oklahoma City, Okla.
Gottlieb was a college basketball point guard at Notre Dame and Oklahoma State, and graduated with a marketing degree from Oklahoma State in 2000, holding every assists record at OSU and in the Big 12 Conference. He is 11th all-time in assists in NCAA history.
For more information, please visit www.FOXSportsRadio.com.